Rwanga Event
Fakhir Mergasouri International School - Erbil, Kurdistan
December 06, 2018
The day before the event on December 5th the Rwanda staff members instructed FMIS student volunteers on managing their assigned tasks in preparation for the Rwanga Event. Being well-prepared for the start of the event on December 6th, and wearing their Rwanga's blouses and badges, our volunteers confidently performed their tasks.
Among several entertaining performances that delighted the audience, Matt Edwards, the comical magician, performed brilliantly. Following Matt's performance, our amazing FMIS student singer, Beshara, came on stage and sang beautifully, and other great performers followed. Rwanga awarded prizes for the top three performers, as well as making it possible for many others young people in the Kurdistan community not only to receive prizes, but also to have valued opportunities to improve themselves.
A student: It was quite amazing for me since I love interacting with people. Being a volunteer made me feel like I was doing something for my community and its development, instead of waiting till other people would do it.
Parent: in my view, I need to encourage my child more to participate in organizations for volunteering or anything else to develop our community. We should all unite for a better community and this is the way of doing so.
A teacher: That was so amazing seeing our students with the talent of singing and cooperation in the event, which made us feel so proud.
Be Happy
SABIS® International School - Adma, Lebanon
November 02, 2018
The area in front of the SLO® was decorated with colorful balloons and a lot of smiley faces. A "Be Happy" sign was created by the prefects as a photo booth area. Smiley face props were also handed out to students to take photos with. Music was playing in the background as students enjoyed different games. They played musical chairs with their teachers, went head to head in a round of compliment competition, enjoyed a game of race to the finish, hula hoops, and left letters to friends that were then placed onto a display board.
Visit to Erbil Directory of Education
Fakhir Mergasouri International School - Erbil, Kurdistan
March 15, 2018
A delegation of prefects, visited the Ministry of Education where they met with the Minister to discuss how successful the school is and gifted him an SLO yearbook.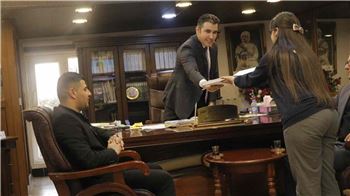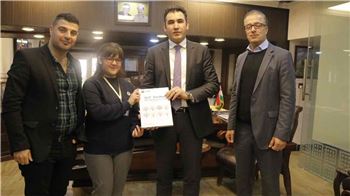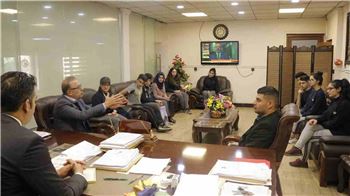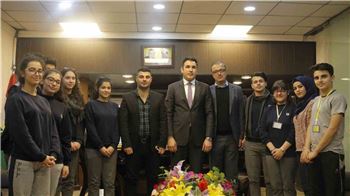 Back to Top